I am data scientist at the French national statistical institute, Insee. I study how emerging data or new computational methods help to renew the production of statistical knowledge.
I mostly work with Python and . I am a huge Git fan. I also like a lot the possibilities offered by state-of-the-art data-science tools to reduce the cost of exploring new datasets or new questions.
Most of my work is available on my Github page or the Github page of the Insee's Lab. I maintain the utilitR project which is a collective effort involving many people from French administration to propose a high-quality documentation regarding software.
I currently teach Python for Data Scientists (Github repository ) at ENSAE Paris Tech, one of the top French engineering school. I also teach a course "Reproductibility and good practices in data science projets" (Github repository ) that brings student to the question of MLOps. I used to teach urban economics at Sciences Po Paris and macroeconomics for candidates to the Insee exam.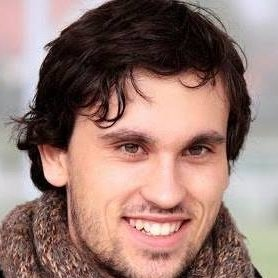 Teaching
Courses I currently give :
I also gave the following courses in the past:
2019-2021: Macroeconomics (Bsc)
2016-2017: Mathematics for Economics (Msc), Sciences Po
2016-2019: Urban Economics (Msc), Sciences Po
2016-2017: Microeconomics (Msc), Sciences Po